December 9, 2013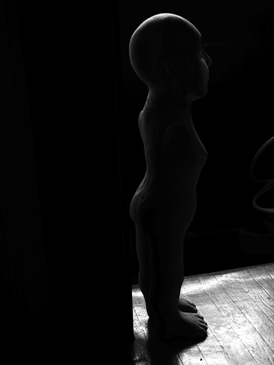 Josiane Keller "now, then and now" (2011)
A sculpture in the making in Kyoto 2011, a couple of weeks prior to the great earthquake and tsunami and connected accident in atomic plant Fukushima Daiichi. Women, women everywhere.
She's all the rage right now, so of course also here: Casey Jenkins, vaginal knitter and performer/craftinist from Melbourne, AU. And rightfully so, guys and girls, she truly is lovely! Such a nice girl!
Watch her knit here her perfomance "Casting Off My Womb" at DVAA (the Darwin Visual Arts Association) http://www.dvaa.net.au/
https://www.youtube.com/watch?v=q6RZZf6HMzo
here is her website:
Mark Burban "Casey Jenkins" (2013)
and here would be one out of many nice articles on her knitting piece:
http://www.salon.com/2013/12/08/meet_the_worlds_most_famous_vaginal_knitter/
It definitely reminds of Carolee Schneemann's "Interior Scroll" (1975), but an essential difference is to me that the act of knitting is domesticated and has a feel of comfort and cosines to it, an air of sitting in a soft arm chair with a sleeping kitten next to it producing articles like mittens and baby jackets for the beloved family. The feminist performers of the 70′s and 80′s all seem to give off to me an energy of anger, rebellion and attack, whist Casey Jenkins' work is peaceful and knitting an ongoing scarf seems more like she is concentrating entirely on her own body without sacrificing it or a product of it which could be taking on the role of a mother and homemaker, to anyone else.
Carolee Schneemann "Interior Scroll" (1975)
http://www.caroleeschneemann.com/works.html
And further, my own piece,  animation "The Fetus, ultrasound and in the womb", another sequence for "I anyways live until I die"  is completed, after a wild goose chase to come up with a decent soundtrack. I finally went to the basement…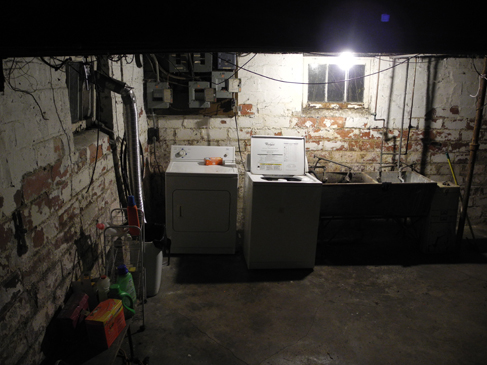 Josiane Keller "washer and dryer" (2013)
This is arguably the dirtiest cellar I have ever seen. Just because it reminds me and it's so brilliant, watch here Svankmajer's "Do pivnice / Down to the cellar" (1983):
https://www.youtube.com/watch?v=Qa7PU8vAisk
 Back to my own work, here is the still that is the thumbnail: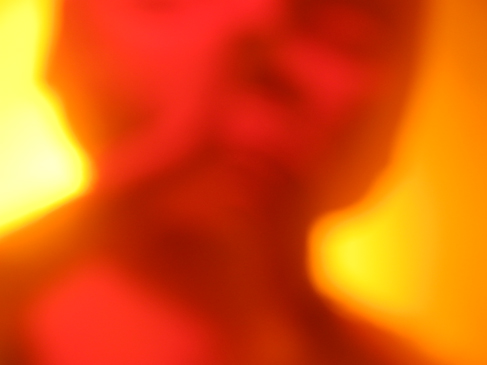 Josiane Keller "I anyways live until I die – The Fetus, ultrasound and in the womb" (2013)
*My wonderful friend Yasuo Imai saw the film and said the following, which I thought is such a great comment I want to post it here:
"I think that womb is very significant to depict our state of being. It positions in between of this world and the other world. (…)"
I should finish the last broken Sallie that needs redoing, but honestly I am way too tired and that's it for today. Tomorrow!!! Good night!