December 21, 2014
Yesterday I took the long overdue better photos of the newspaper articles that I glued on the backsides of the large drawings for the 2011 Kyoto "What is the difference if I am here or not here?"-project.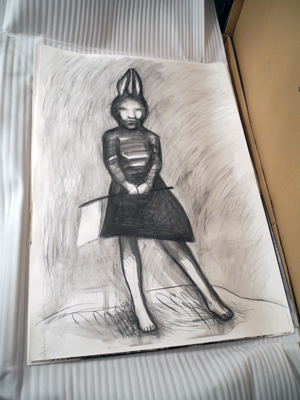 Josiane Keller "Little Nationalist boxed up" (2014)
In March 2011, during the time of the sea quake, tsunami and consequent accident in the nuclear power plant I was staying long term in Kyoto, supposed to do a show together with Yasuo Imai http://www.yasuoimai.com/ at JARFO http://www16.plala.or.jp/jarfo/ .
We had agreed to do the show during Golden Week in May already before the disaster happened,  and decided on a topic on personal loss. We adjusted the theme a coup,e of times and finally end of March I decided to leave due to uncertainties about health risks due to radiation in the atmosphere. We still did the show, but instead of hanging the actual ten drawings I created I took photographs of them, which were faxed live to the gallery during the opening night.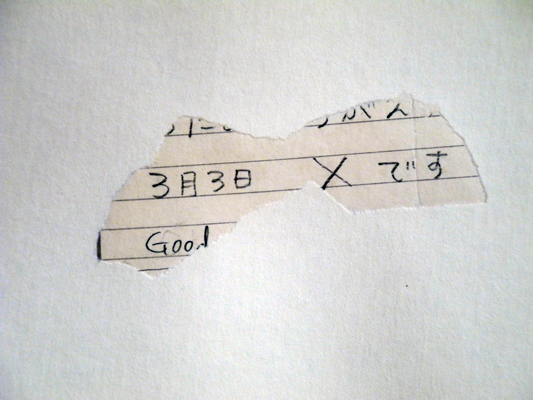 Josiane Keller "Little Nationalist (backside) – Kimura Minako, 3-3 bad and good" (2011)
On some of the backsides I had glued paper snippets of newspaper articles of the time from Japan and abroad, documenting the development of the situation. You can see these images here or together with the drawings on the front under this category:
http://www.josianekeller.com/category/japan-not-japan/311-what-is-the-difference-if-i-am-here-or-not-here-fukushima-nuclear-disaster/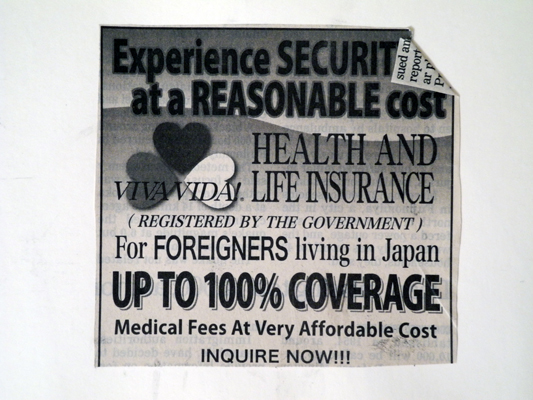 Josiane Keller "A BRIDE (backside)- Experience SECURITY at a REASONABLE cost" (2011)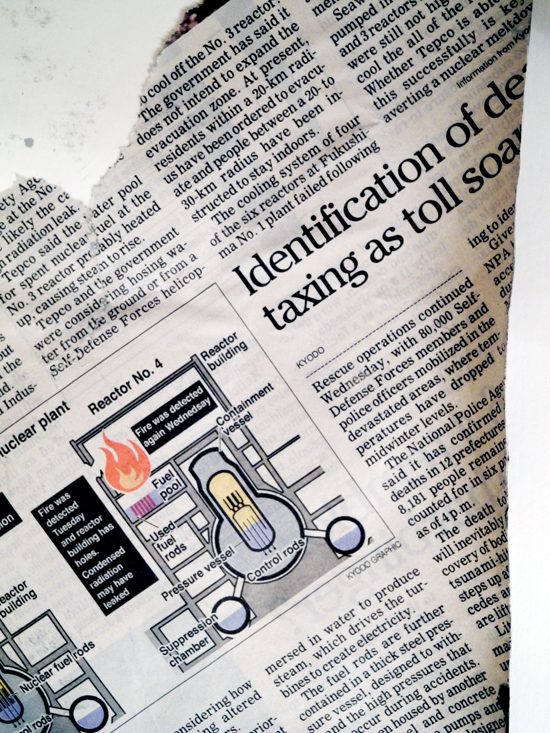 Josiane Keller  "A BRIDE (backside) – At present, residents within a 20-km radius have been ordered to evacuate" (2014)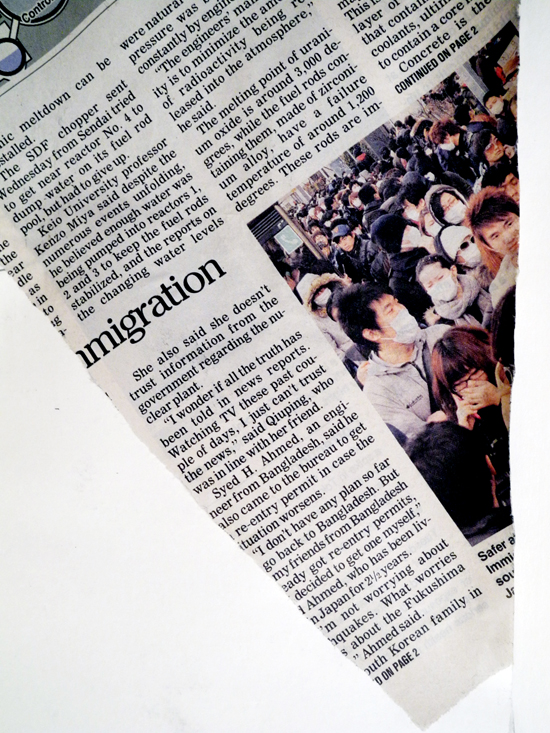 Josiane Keller "A BRIDE (backside) – I wonder if all the truth has been told in the news reports" (2011)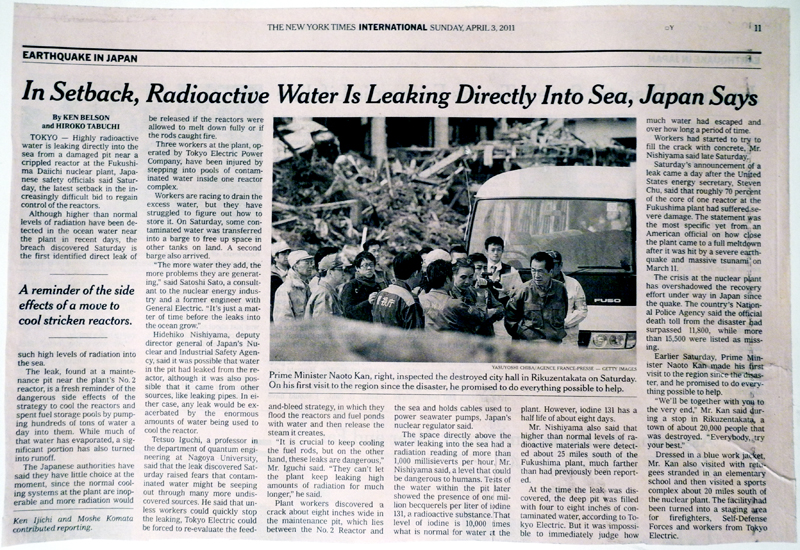 Josiane Keller "Mami (backside) – It's just a matter of time before the leaks into the ocean grow" (2011)
[*click on image for full view]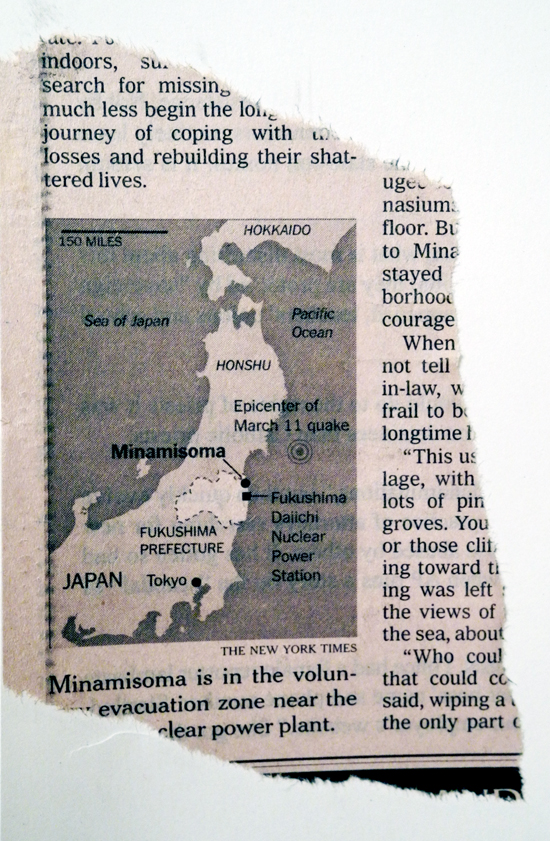 Josiane Keller "Wettlaeuferin (backside) – voluntary evacuation zone" (2011)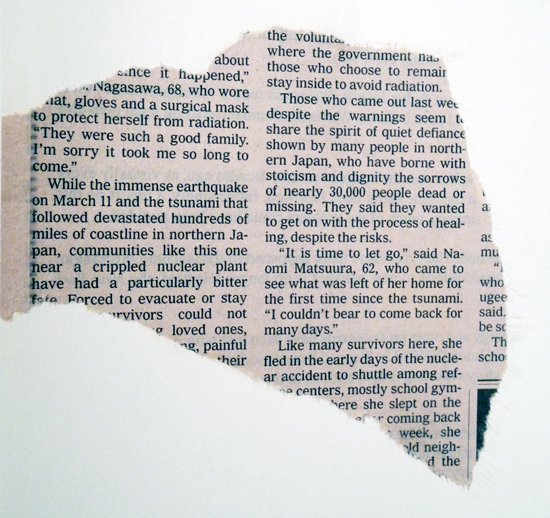 Josiane Keller "Wettlaeuferin (backside) – Those who came out last week despite the warnings" (2011)